Psalm 27 -- The Lighthouse
$

600.00
Sold out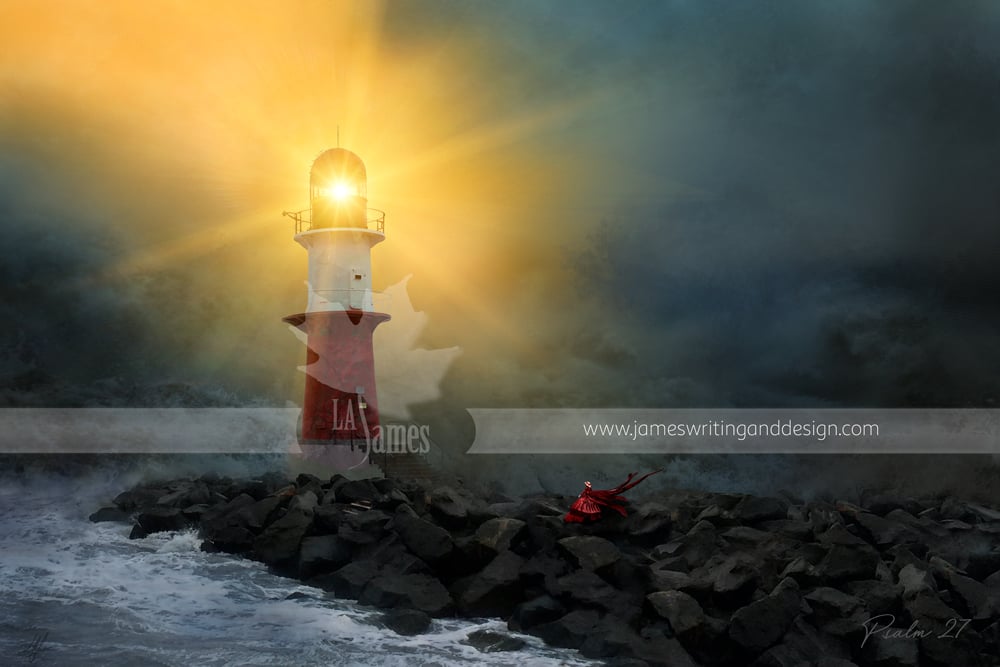 The rocks cut through her shoes and bruised her feet. She was exhausted. She had travelled far and the wind had continually ripped at her scarlet grown pushing her back, yet the lighthouse beckoned her forward. It held back the waves. It cleared her path and promised safety. Her salvation was secure. Her struggle near completion.
__________________________________________
Life is filled with storms, and we need to remember that the Lord is our light and our salvation. He is our stronghold.
This fine art work signifies Psalm 27. Every detail has rich Biblical meaning, and it encourages contemplation of this Psalm.
Deep blues, bright oranges, and rich yellows bring this fine art print to life. A beautiful texture fills the frame, and detailed lines bring the viewer back to the source of light.
Watermarks are not on the final fine art print, but the Artist's signature will be in the lower left corner.
Fully made in the USA
All artwork is limited edition. See "Buying Art Options" to learn more.