Psalm 119:176 -- Lost Sheep
$

600.00
Sold out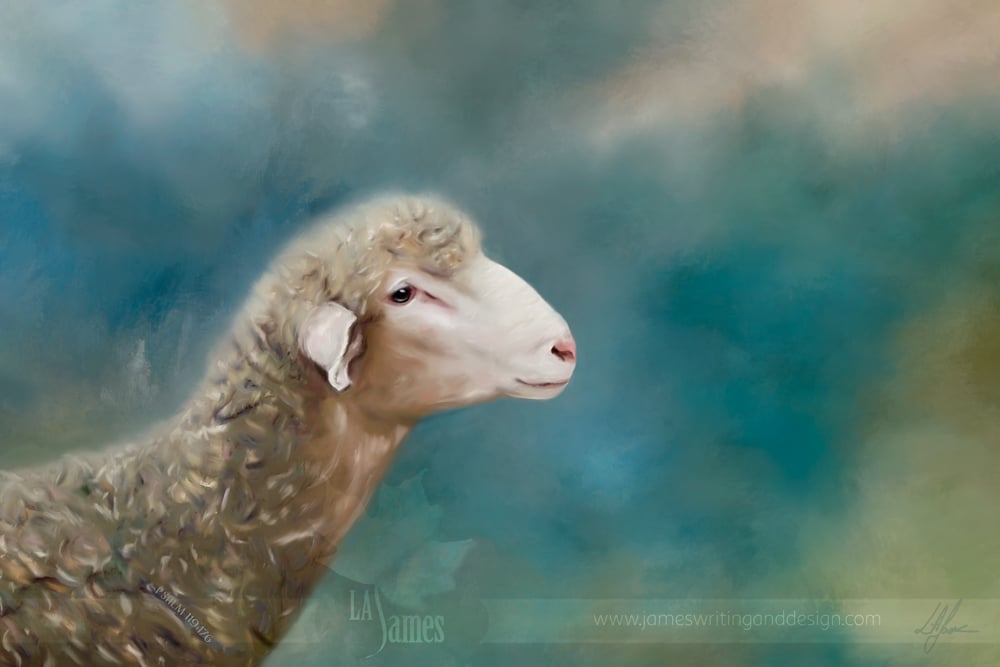 He didn't mean to walk away from the Shepherd. Something had caught his eye. It enticed him. When he got there, he realized it wasn't as it appeared. He was foolish. If only he listened. His heart filled with fear. He was lost, and he didn't know what to do. It was at that moment he heard the Shepherd calling him. The Shepherd encouraged him to follow his voice, so they could be reunited. The Shepherd sang of grace and forgiveness. He realized how much the Shepherd love him as he followed the voice.
______________________________
We were all lost until he found us. I am always reminded how gentle sheep are, yet how they do not pay attention to danger. They need someone to look after them. This Fine Art piece signifies Psalm 119:176 - I have wandered away like a lost sheep; come find your servant, for I do not forget your commands.
Buried within the curly sheep coat is the Bible reference.
Turquoise blue, beige and some greens make up the colors for the majority of this piece. The watermark is NOT on the final Fine Art Print; however, the Artist's signature will be in the lower right corner.
See the personalization of Art Page to learn about the customization process of this art piece.
Fully made in the USA
All artwork is limited edition. See "Buying Art Options" to learn more.